寶成50 築愛踏實
敬業、忠誠、創新、服務,是寶成國際集團重要的核心價值。
集團秉持服務的精神,持續投入、致力於照顧員工、回饋社會,以善盡企業社會責任。
隨著集團製造業務的全球拓展,我們回饋社會的實踐也遍布世界各地。我們的實踐聚焦在教育、醫療以及地方公關/社區關懷等最貼近人群的地方。尤其是教育的投入,更是我們長期關注與支持的方向。
2019年是寶成國際集團50周年,隨著集團在公益領域的紮實深耕,在此重要的時刻,溫暖的種子在各地逐步開花結果。
邀請您,一起見證我們的50周年,我們永續及公益的足跡……
寶成50 。 築愛踏實
Pou Chen Community Service Visit Celebrating the Lunar New Year and Spreading Love and Caring in Vietnam
Pou Chen Group has recognized the importance of corporate social responsibility and has held many community engagement activities around the world for several years. Take Vietnam for example; by donating goods to Tien Giang Social Protection Center before lunar New Year in 2019, the elders and orphans in Social Protection Center felt warmth and happiness at heart.
Located at Tien Giang Province of Vietnam, Yue De Viet Nam Company Limited is one of the companies of Yue Yuen Industrial (Holdings) Limited, which is a subsidiary of Pou Chen Corporation. Yue De has held a community service visit celebrating the lunar New Year in Vietnam on January 20, 2019. Pou Chen/Yue De has donated VND46,400,000 (approximately USD2,000) worth of goods including 1,000 kilograms of rice, 70 cartons of instant noodles and 300 gift bags including milk powder, drinks and candies to Tien Giang Social Protection Center. In addition to distributing goods, Pou Chen volunteers also played game activities with the orphan kids. All the kids have enjoyed those games a lot as they had been looking forward to these activities for a long time. A three-year-old boy, who has received a gift from a volunteer, even reached out to the volunteer for a hug. Upon receiving the hug, a lovely smile spread on the cute little face of this boy, forming a warm and touching picture. Our volunteers understand that for disadvantaged people, they need not only the material supplies, but from the bottom of their heart, they long for love and caring, which cannot be traded off by money. Pou Chen's employees volunteering the community service visit this time outnumbered the participants we have expected, especially for those employees who live near the Social Protection Center. They were very positive in the participation of the event and realized that elders and kids in the Center need their help and caring more than they could imagine after engaging the event. They are all very interested in having more opportunities to help others and make their community a better place.
On the day of the event, in addition to visit Social Protection Center, Pou Chen also held a regular activity of visiting some employees and their family. Colleagues went to visit Ms. Kim, an employee from the department of Stock fitting, who is regarded as an "Excellent Employee" and has worked in company for more than five years. She has earned recognition by her outstanding working performance and interaction with others. In the home visit activity, the Company presented a gift to Ms. Kim in recognition of her great performance, and also wished her and her family good health and a happy New Year. With the warmth and care expressed by the company and colleagues, Ms. Kim felt very much encouraged and motivated to work harder and contribute her efforts to the better development of the company.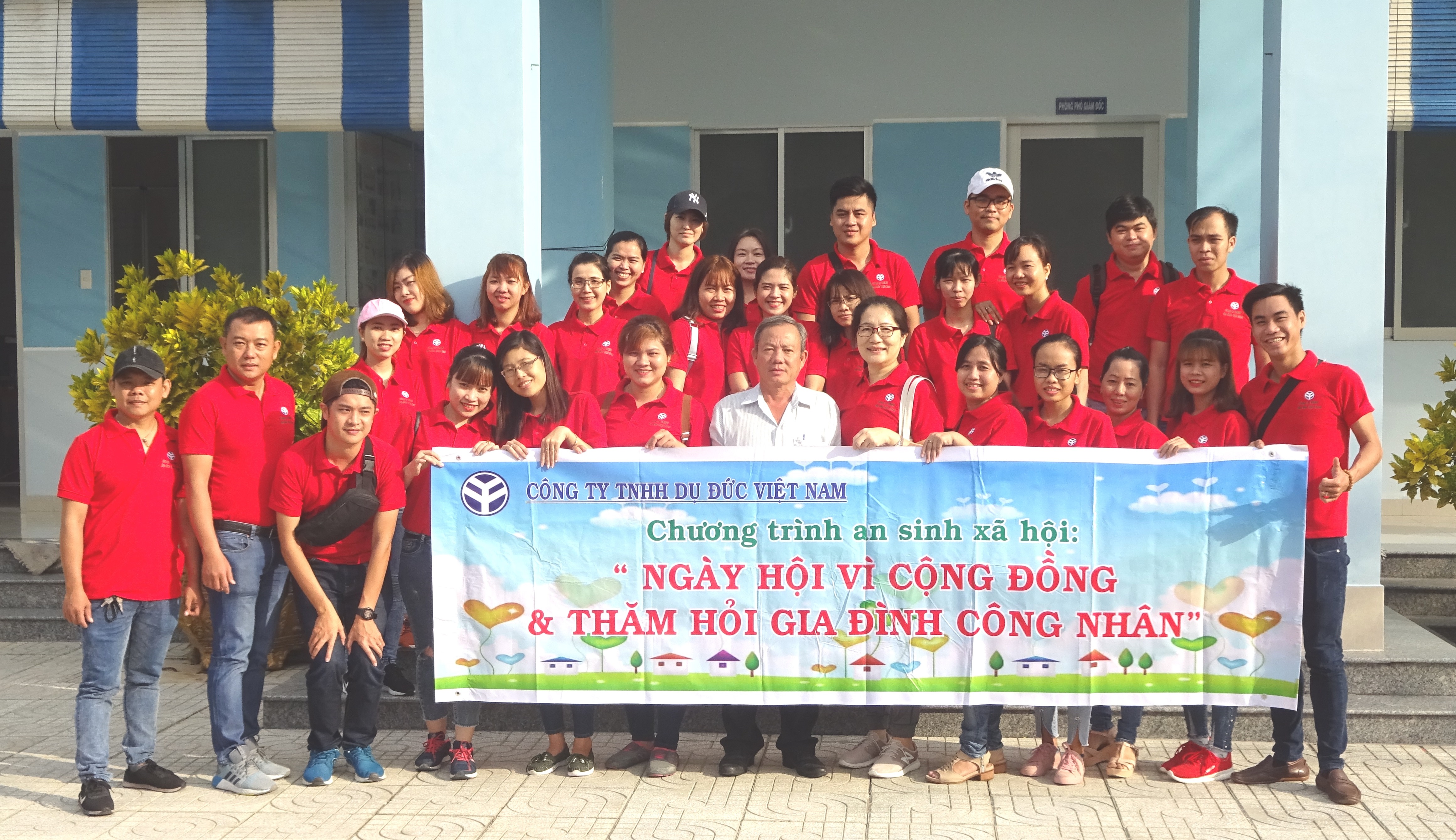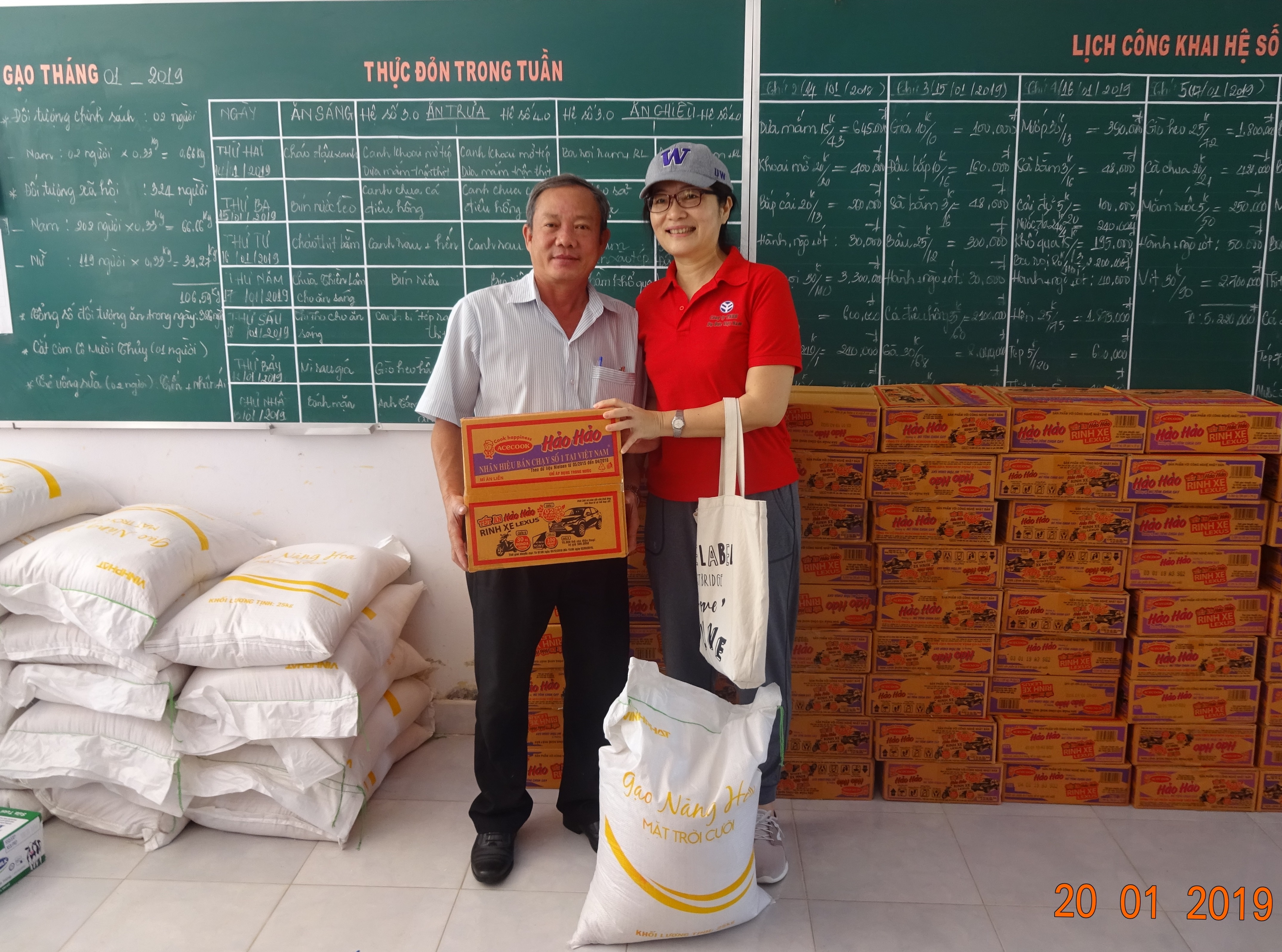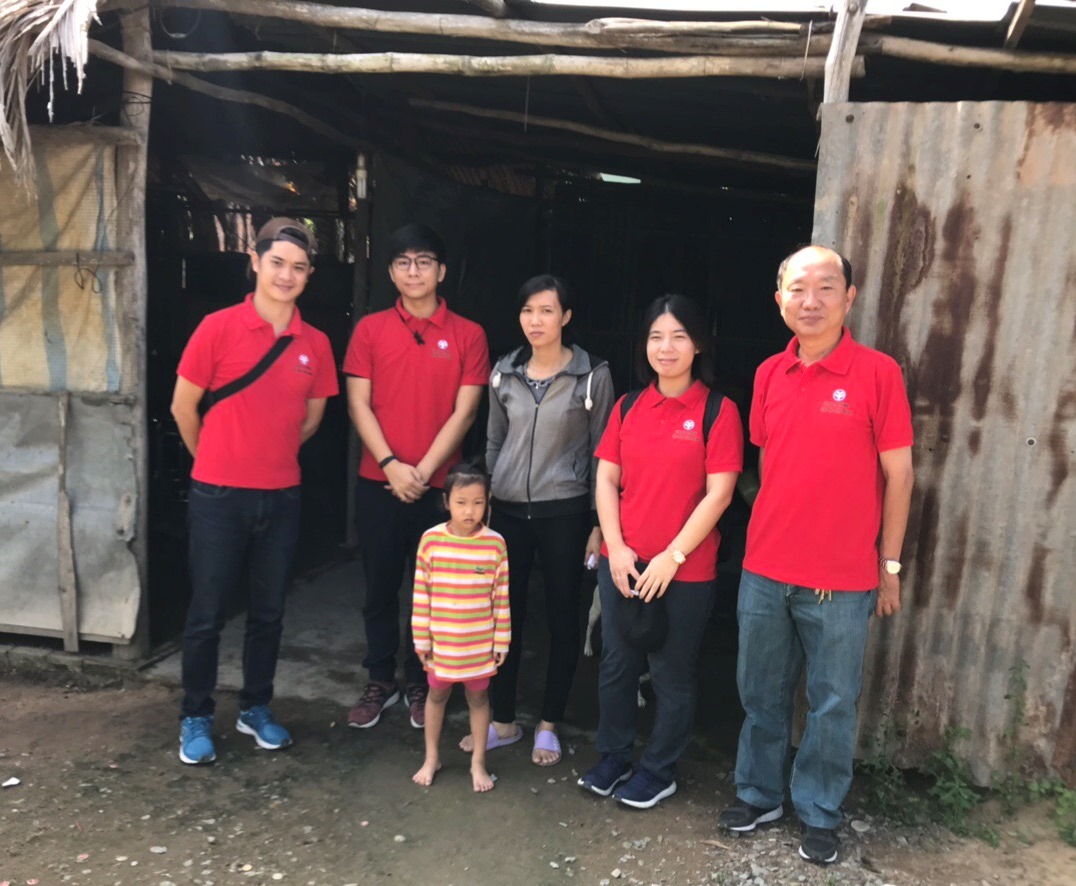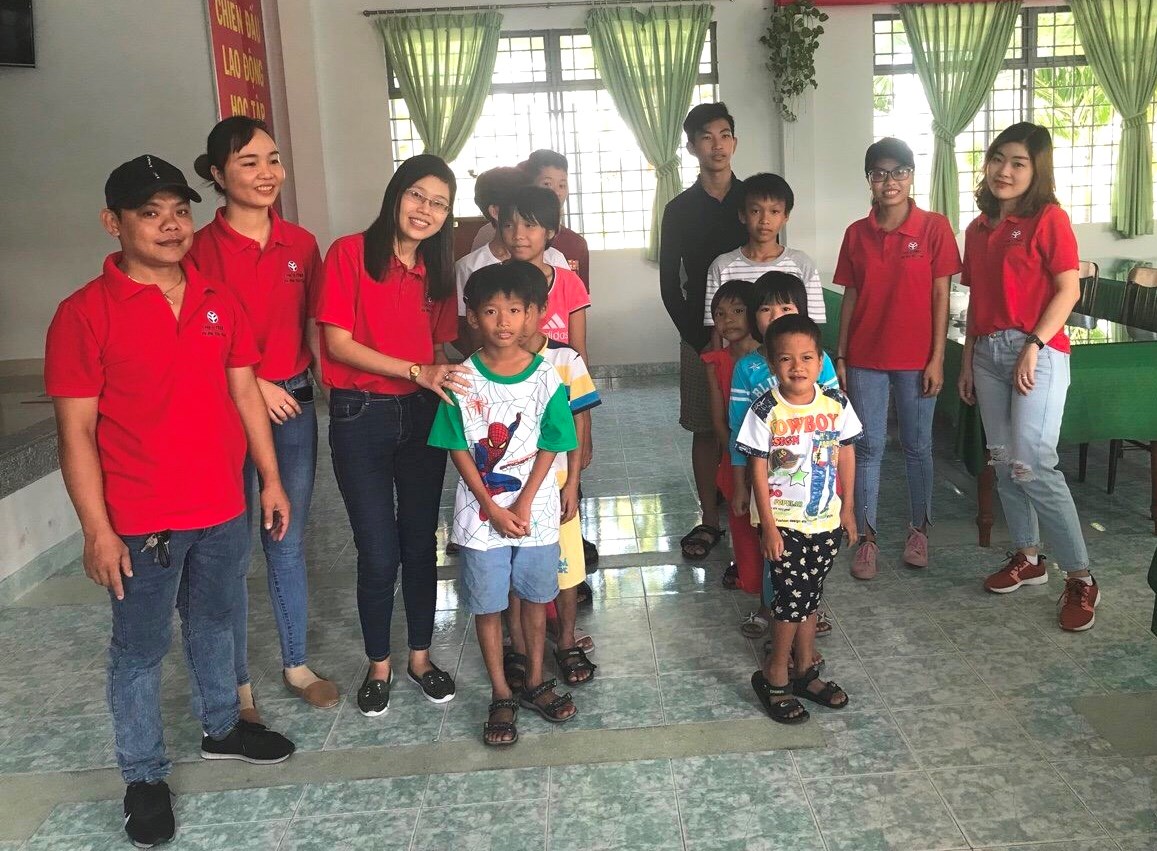 Pou Chen Group was granted FLA accreditation
Pou Chen Group joined the Fair Labor Association ("FLA") as a Participating Supplier in June 2011. The FLA and Pou Chen Group have worked closely to improve working conditions in the Group's facilities since its affiliation through independent external facility assessments and the accreditation process. Following the FLA's suggestions, the Group continues to invest in fulfilling its corporate social responsibilities, creating a friendly workplace, and establishing a reliable and well-functioning social compliance program, to comply with FLA and the Group's standards. In June 2018, FLA approved the accreditation of Pou Chen Group's social compliance program.
Pou Chen Group is a Participating Supplier of the Fair Labor Association ("FLA") and has committed to upholding the FLA Workplace Code of Conduct and Principles of Fair Labor and Responsible Souring throughout its entire supply chain. Click here to learn more.