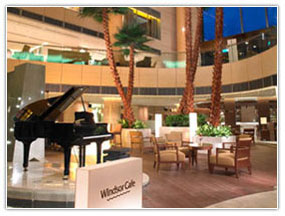 Pou Chen Group not only concentrates on its core businesses, but also continues to leverage its existing resources and technologies to develop high value-added products and services for customers as well as maximize shareholders' value.
Real Estate Development
After the Group's headquarter was inaugurated in Taichung,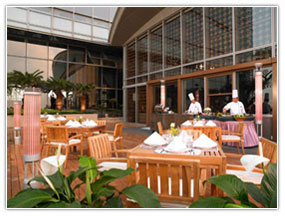 the Group started to focus on local development and construction. Currently, the Group is proposing a development plan of the land surrounding its headquarter. Based on the concept of "what is taken from the community shall be used in the interests of the community", the Group will make efforts to increase the value of the land and to promote the prosperity of places.
Hotel Operation
The Group entered into its hotel business with consideration for providing a service platform for customers' business travel needs and to increase assets utilization. In 2006, the twin buildings which the Group invested over NT$ 4.6 billion were opened in Taichung; one building is currently for the Group's headquarter and the other is the Taichung Windsor Hotel. By providing professional service and attention to details, the Taichung Windsor Hotel would like to create the best experience for guests.