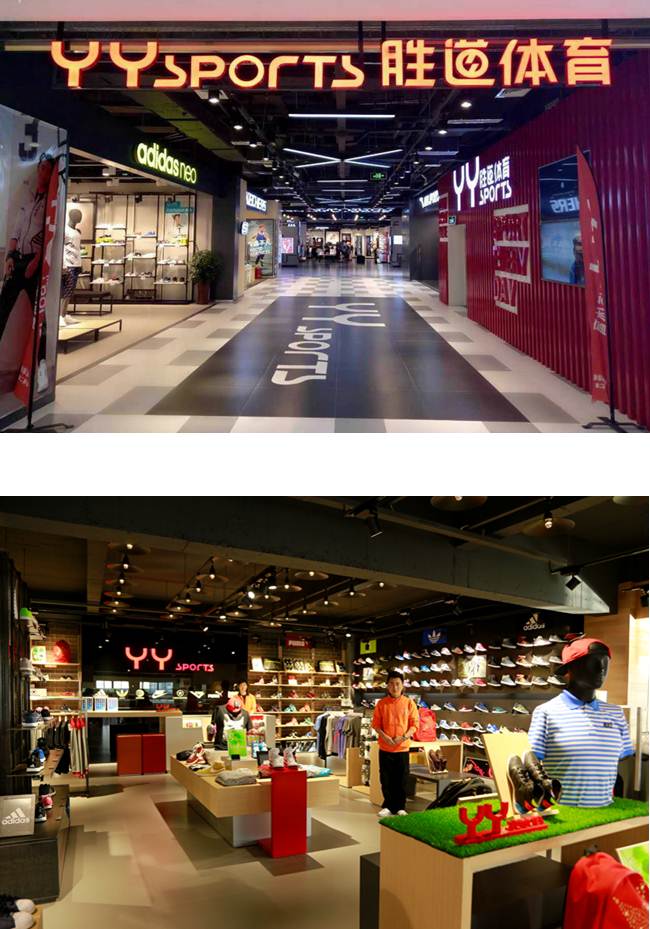 In 1992, Pou Chen Group began with brand licensee business for distributing Converse products in China and later expanded into sportswear retail business.
For retail business, after years of exploration and expansion, the Group has a presence in most of the major cities in China. The extensive retail network also covers Hong Kong and Taiwan. The Group's brand portfolio includes leading brands so as provide customers a wide range of outfits for their workouts as well as fashion with rich sporty touch.
Apart from retail business, the Group also operates brand licensee business, which the Group is given exclusive rights to design, develop, manufacture and market the brand products at designated locations for specified periods of time.
Being the leading sportswear retailer in the Greater China region, Pou Chen Group will continue to strengthen its position by extending retail network as well as improving operating efficiency, and further develop the retail chain of "YYSports".